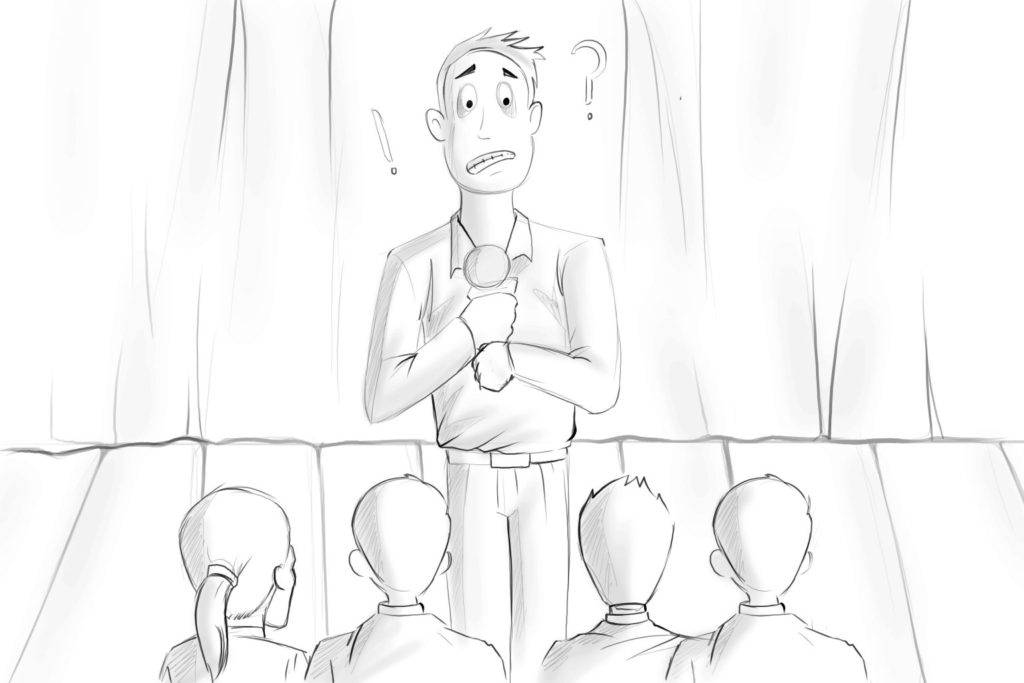 "According to most studies, people's number one fear is public speaking. Number two is death. Death is number two. Does that sound right? This means to the average person, if you go to a funeral, you're better off in the casket than doing the eulogy."
― Jerry Seinfeld
Introduction
The fear of public speaking is typically the number one greatest fear that people hold.
Perhaps you fear being judged or looking incompetent. Or maybe you fear speaking your truth which is different than mainstream social beliefs, scientific or industry paradigms.
Sometimes these deep-seated fears of being shunned for being different are deeply embedded in your ancestral DNA after centuries of being physically attacked or ostracized from a community.
CAVEMAN BEING ATTACKED OR CHASED BY MONSTER
The need to belong and be socially accepted is deeply embedded in your genetic code, but in the modern world these extreme outcomes are far less likely, and your level of fear or anxiety as a speaker may be unfounded.
In fact, we are in a world of unprecedented change and transformation, and it is imperative that you be an effective leader by speaking you truth. Whether to teach, inspire or motivate, your message needs to be heard.
SOMEONE STEPPING ON A FEAR MONSTER NAMED PUBLIC SPEAKING
In this 2020 Definitive Guide on Crushing the Fear of Public Speaking, we'll introduce you to revolutionary tips that will not only make you an effective, confident public speaker, but also a powerful transformational leader and change agent.